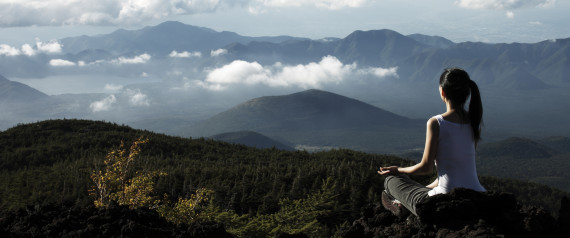 http://i.huffpost.com/gen/2665388/images/n-MEDITATION-large570.jpg
Huffington Post March 2015
In the past few decades, research on meditation and other mindfulness practices has flourished, shedding light on both the way that mindfulness affects the brain and its physical and mental health benefits.
Personality scientists are forging new insights about how mindfulness affects human motivation and behavior, alongside health and wellbeing. Last week, some of the world's leading mindfulness researchers presented new studies highlighting outcomes of meditation at a symposium on mindfulness at the Society for Personality and Social Psychology's annual conference in Long Beach.
Based on these new findings in social and personality psychology, here are five things you never knew mindfulness could do for you.
Full article at
http://www.huffingtonpost.com/2015/03/05/surprising-mindfulness-be_n_6771374.html